When Your Subaru Needs Maintenance, Bring it to Downtown Subaru of Oakland, CA Today!
If you recently purchased a new or used Subaru from our dealership, it will require routine maintenance and service down the road. After all, while up to 97 percent of ten-year-old Subaru models still retain their functionality, they will not maintain themselves. Your Subaru adheres to a specific maintenance schedule included in the owner's manual, but you do not have to have a mechanics background to get a head start. Our service department at Downtown Subaru of Oakland, CA, will help you through it all! 
Schedule an appointment and visit our service center located at 401 27th St in Oakland, CA. Customers will find our Subaru service department located less than a 10-minute drive away from our dealership and less than 20 minutes outside of San Francisco.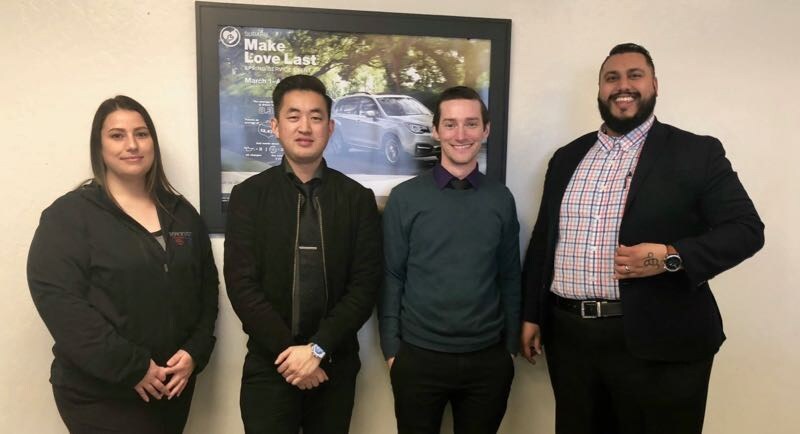 Service Advisors left to right: Christina Martinez, Jimmy Luong, Jesse Lloyd, Reggie Garcha.
Excellent Service, Right Around the Corner
Drivers from the Bay Area to Oakland come to our Subaru service center for all of their maintenance needs, whether they drive a new Subaru Forester or a pre-owned Subaru Outback from our used inventory. When you utilize our service center at Downtown Subaru of Oakland, CA, you enjoy peace of mind knowing your vehicle remains in the hands of the experts. Our service team consists of many service advisers and over 15 Subaru-certified technicians who know this brand best. Each service or repair project you schedule comes with a free car wash and timely service as a guarantee. If your car or crossover needs a new part, our technicians will hook you up with a genuine Subaru component from our parts center, the most compatible match, and guaranteed to last, just like our vehicles themselves.
Our customers may schedule appointments for any number of services, ranging from the rudimentary to the complex. Typical Subaru services handled here tend to include:
Oil change
Tire rotation/replacement
Brake inspection/replacement parts
Emissions testing/safety inspections
Belt/Host replacement
Fluid flushing/top-offs - transmission, coolant, brake, windshield washer, etc.
Filter replacement - engine air - Cabin air, fuel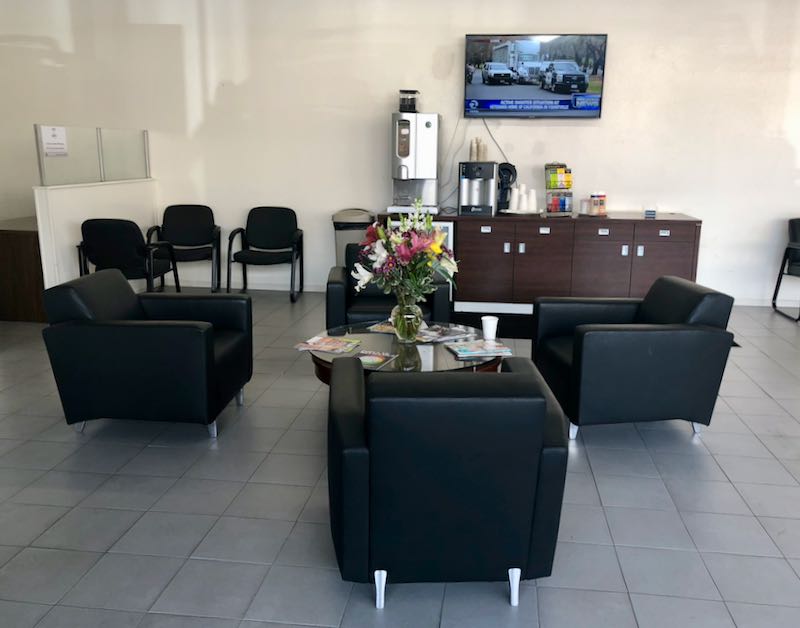 We have a spacious customer Lounge with coffee tea, TV, Internet and desk cubicles so you can work while you wait.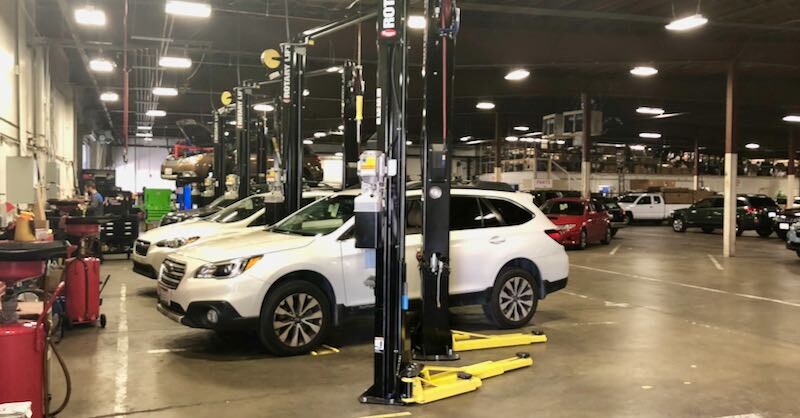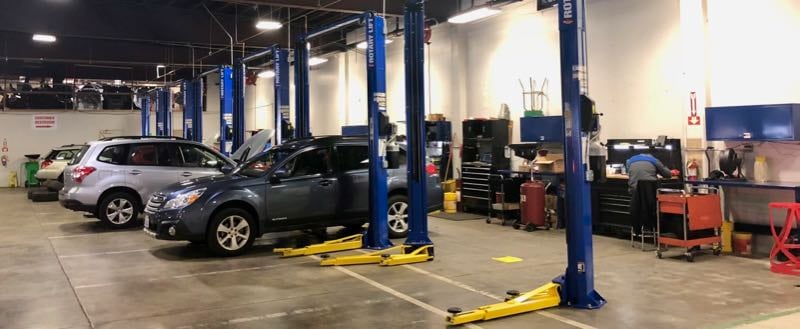 Downtown Subaru of Oakland has 17 Service Bays and an expansive garage to accommodate smooth intake and faster service.