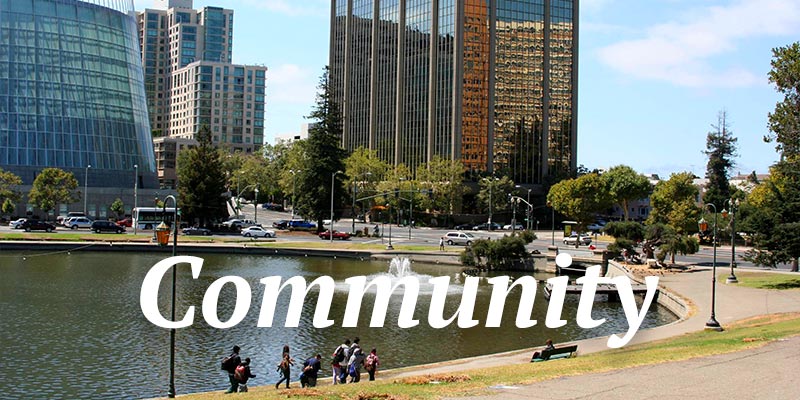 We love our community. Oakland boasts of great talent, great diversity, beautiful parks and trails and a bustling city. Here you can eat Thai one night, Mexican the next, Chinese, then Vietnamese, you get the picture. Enjoy walking around Lake Merritt after your meal. Go hiking in the Redwood Forests.
Oakland embraces diversity and acceptance. We have pride in our rainbow of citizens.
Because we are Oakland we want to participate in this communities vibrance. That is why we support these causes.
 

 Meals on Wheels provides seniors in Alameda County with nutritious meals delivered to their door. A friendly face also comes with the food. This year Subaru of Oakland sponsored their fund raising event "A Taste of France".

See more...
  
 
The East Bay SPCA (Society for the Prevention of Cruelty to Animals) has been saving lost and abandoned animals since 1874! They are an independent nonprofit organization.

Downtown Subaru of Oakland just gave $8,799 to The East Bay SPCA as a result of this years Share The Love Event.
See more...



 Project TRAILHEAD


 
Discovering Oakland's Gateway to the Redwoods: Dimond Park and the nature beyond
Downtown Subaru of Oakland is so proud to sponsor this project to help keep our Oakland trails safe, beautiful and enjoyed.

See more...


PIEDMONT HIGH SCHOOL 

Basket and Football See More...


Alameda Little League
 
Downtown Subaru of Oakland is proud to support the Alameda Little League. This group serves children ages 4 through 12 with a fantastic team experience. See More

 Adopt a Classroom 
 
Downtown Subaru of Oakland Adopted Johanna Langhill's classroom at Oakland Technical High School. See More...
Moving Forward Adult Prom


Downtown Subaru of Oakland was a platinum sponsor of "The Adult Prom", a fundraiser for Moving Forward to raise money for Oakland Schools.